The middle school students hosted a Festival of Nations event today that included a visit from two Scottish Highland cows.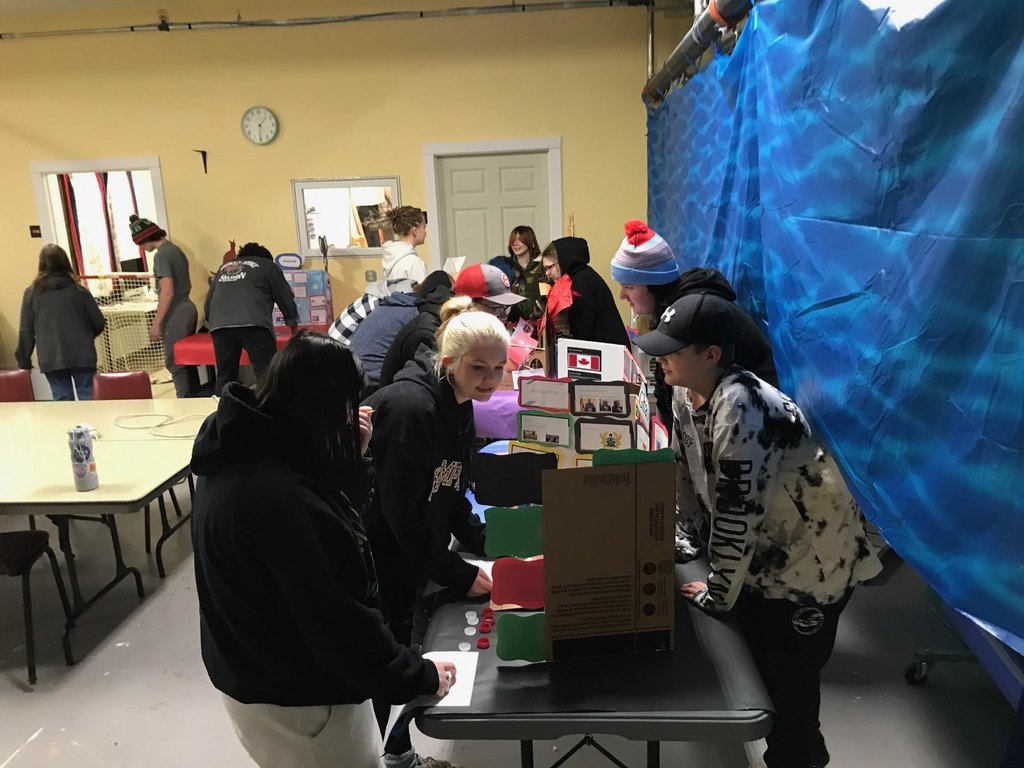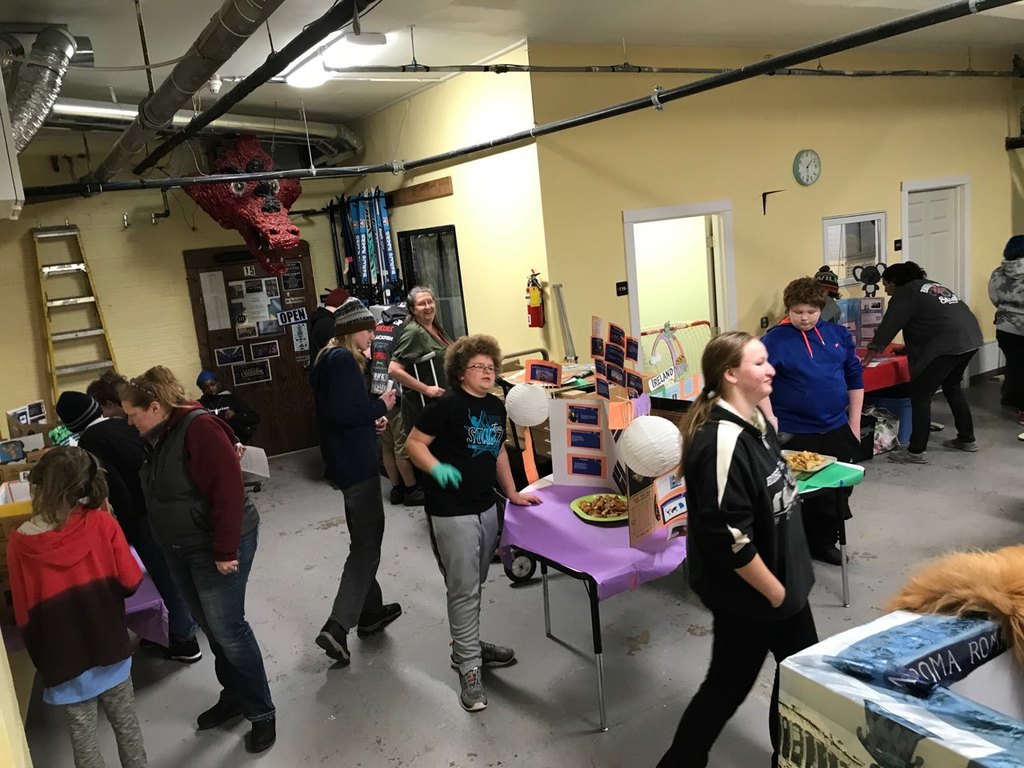 Today, NLCS student Addison Marrier spoke to the House Education Finance Committee in support of bill HF 203 asking for state funding for MAAP Stars programming. The bill was authored by Representative Kaela Berg. Nine students told their stories to the committee - including Addison! Afterwards, the representatives shook the students' hands and thanked them for taking the time to come to the capitol building for such an important issue!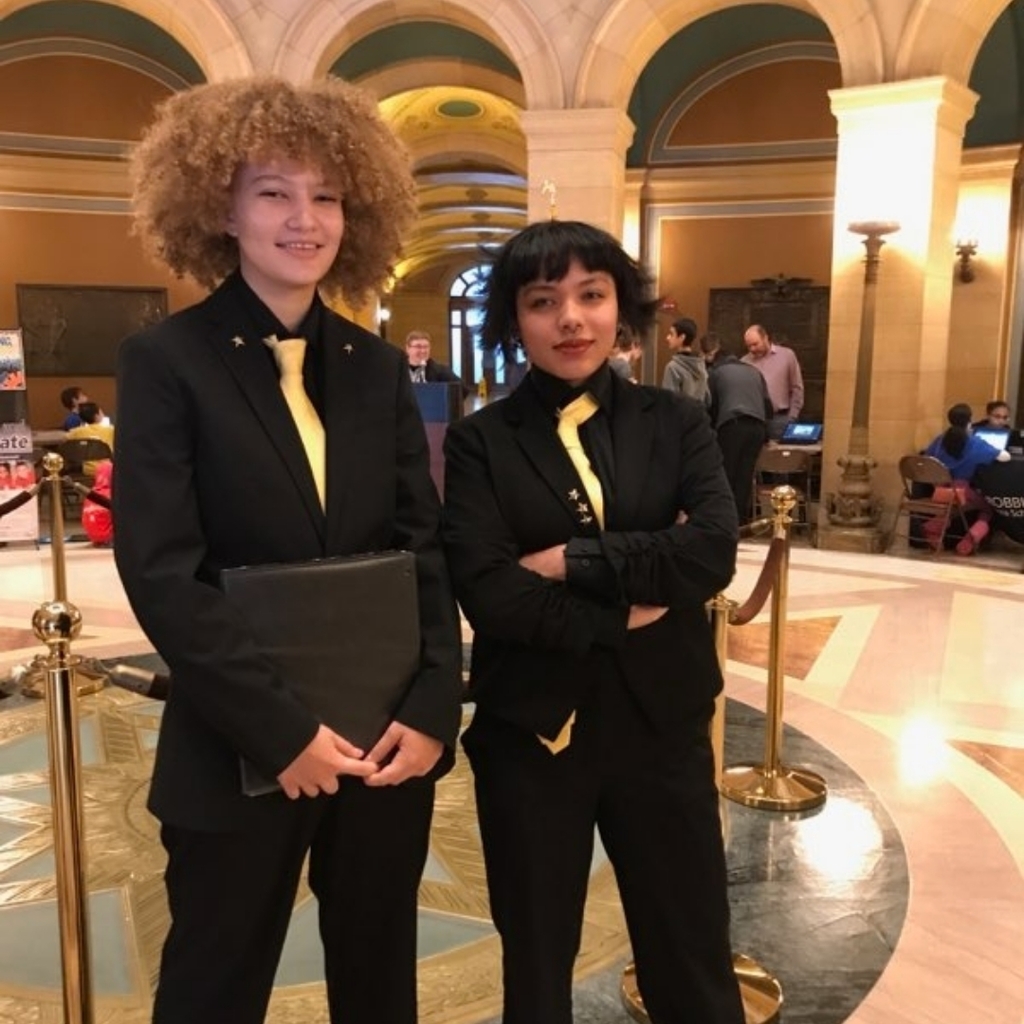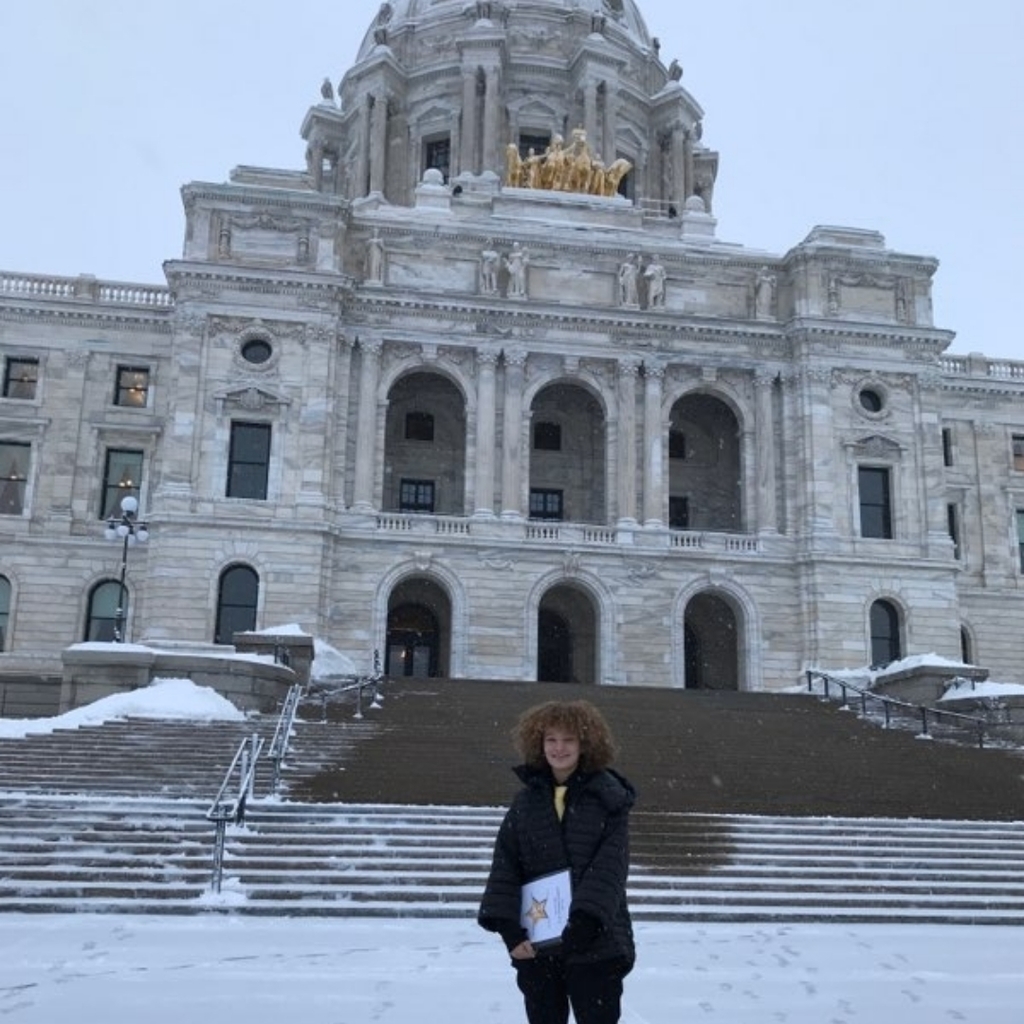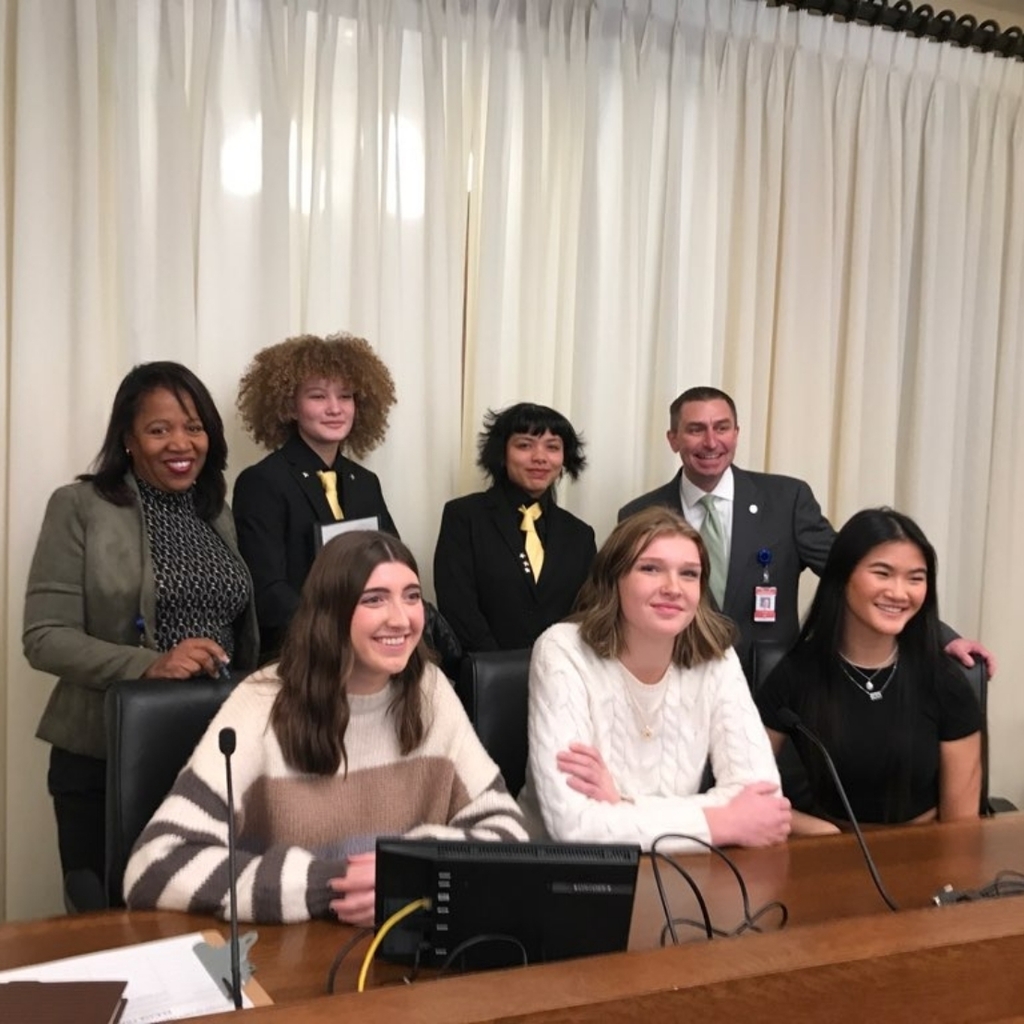 3D Archery Tournament @ Assumption School, Hibbing Participating students: Michkayla Bohanon & Kai Metso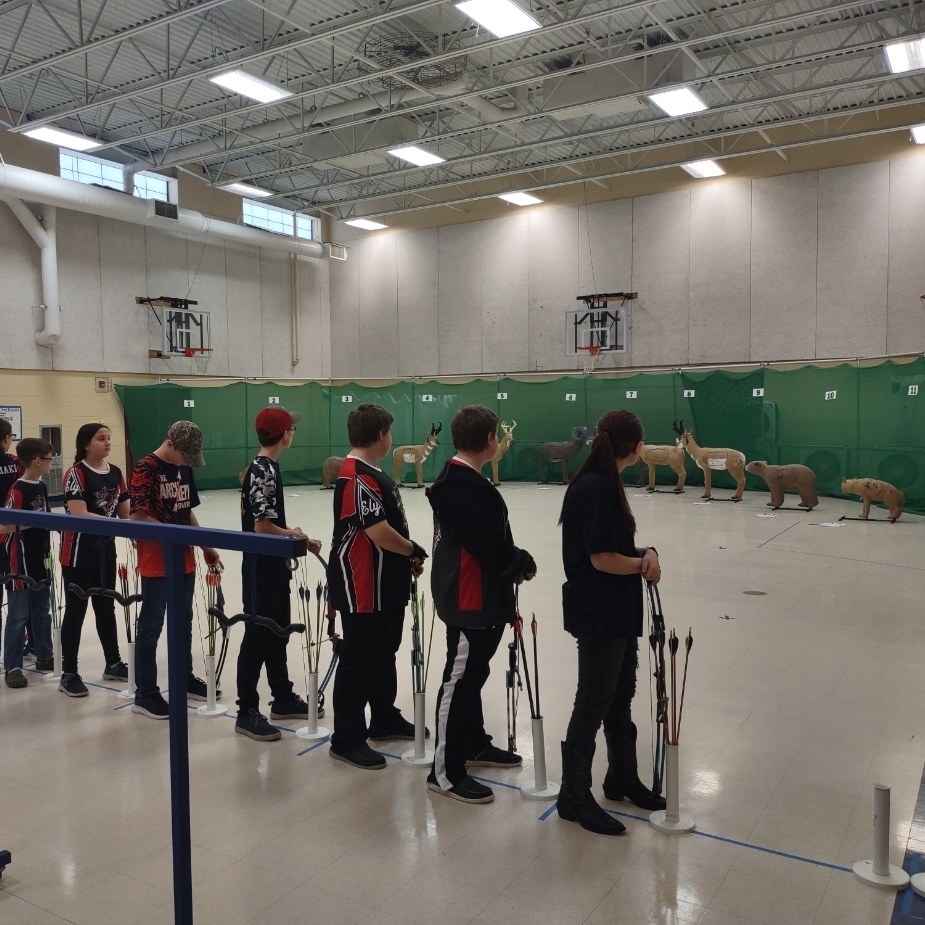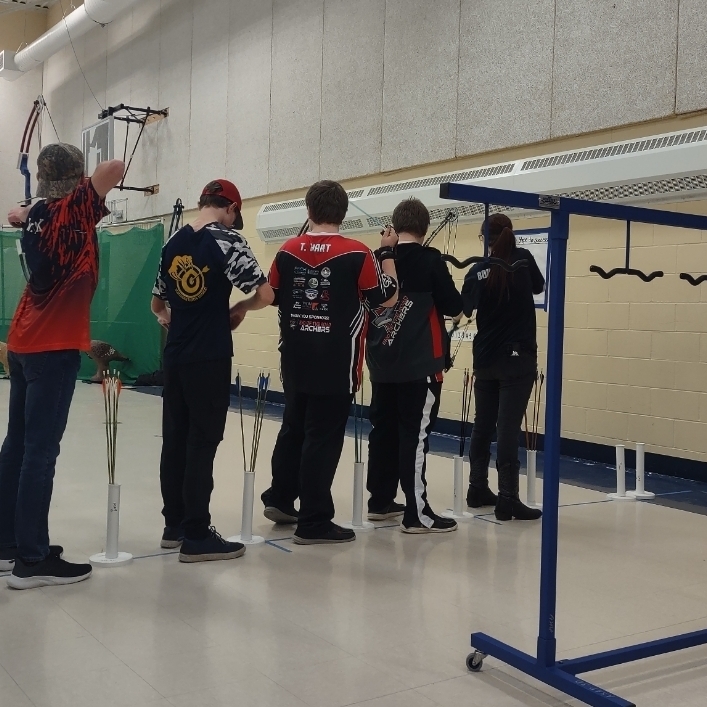 The Chopped Challenge class went to Minneapolis on Monday to do a little shopping at the United Noodles Oriental Market. They brought back some tasty ingredients to make delicious desserts. So nummy! We had Mango Mochi, Dragon Fruit Jelly, and Pomelo Carrot Cake. They tasted as good as they looked!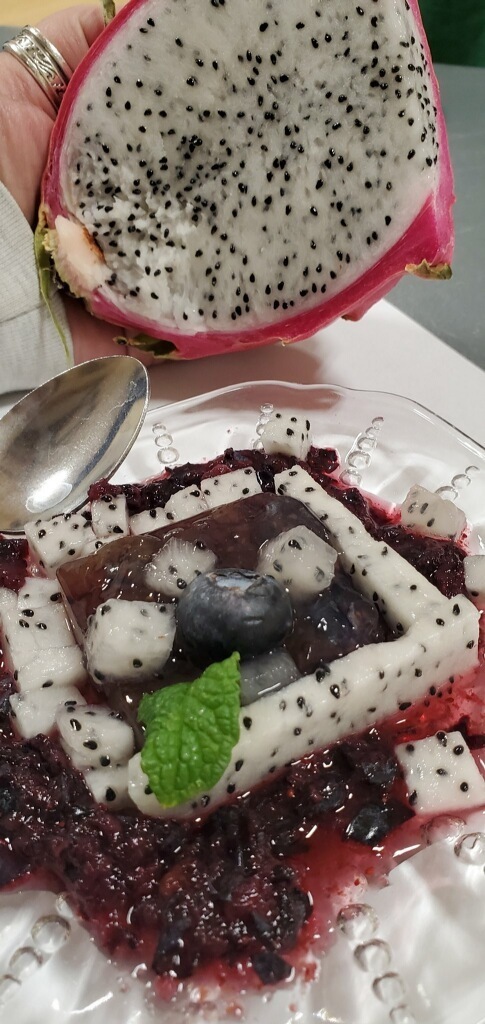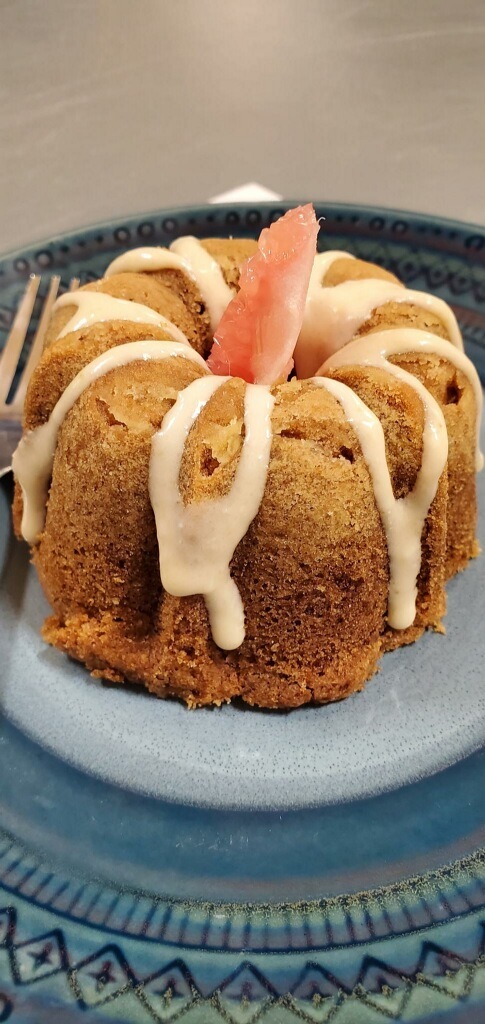 Donna's Winter Survival PE class is turning snow piles into snow forts. Looks like a fun place to hide out from the cold and falling snow today. I hear there may be some hot cocoa available tomorrow in the Snowbucks wing of the ice fortress.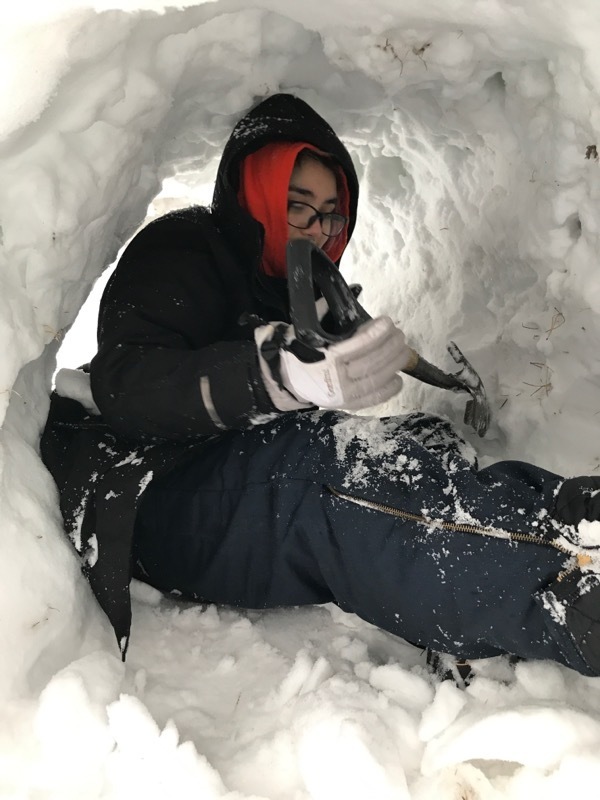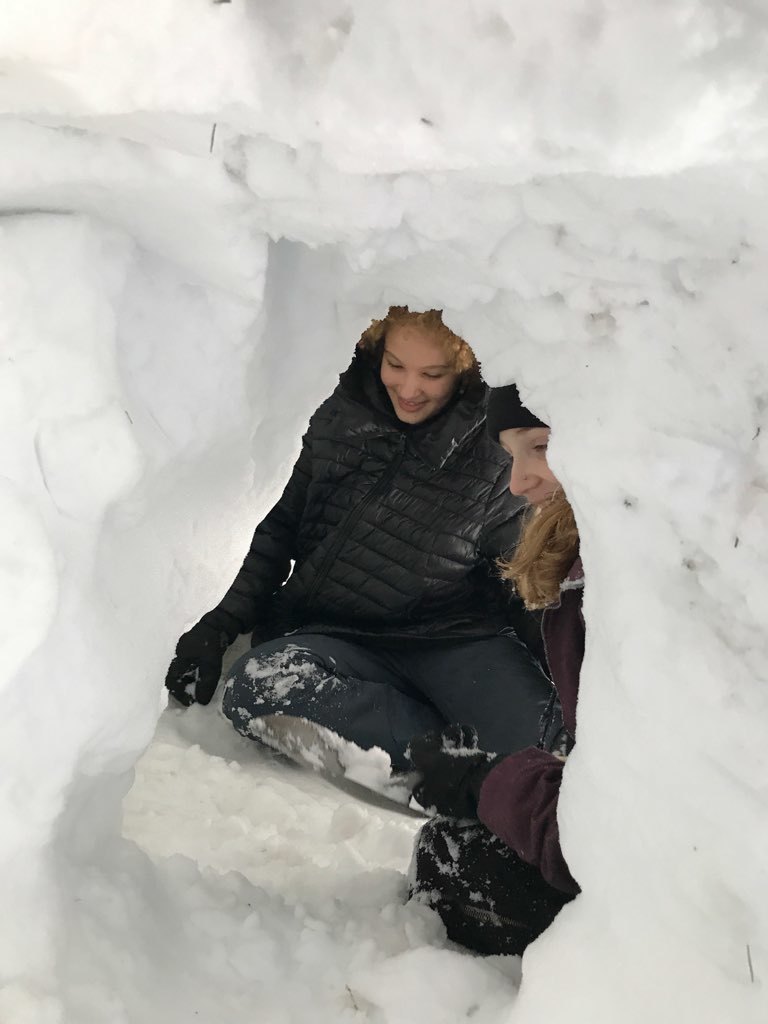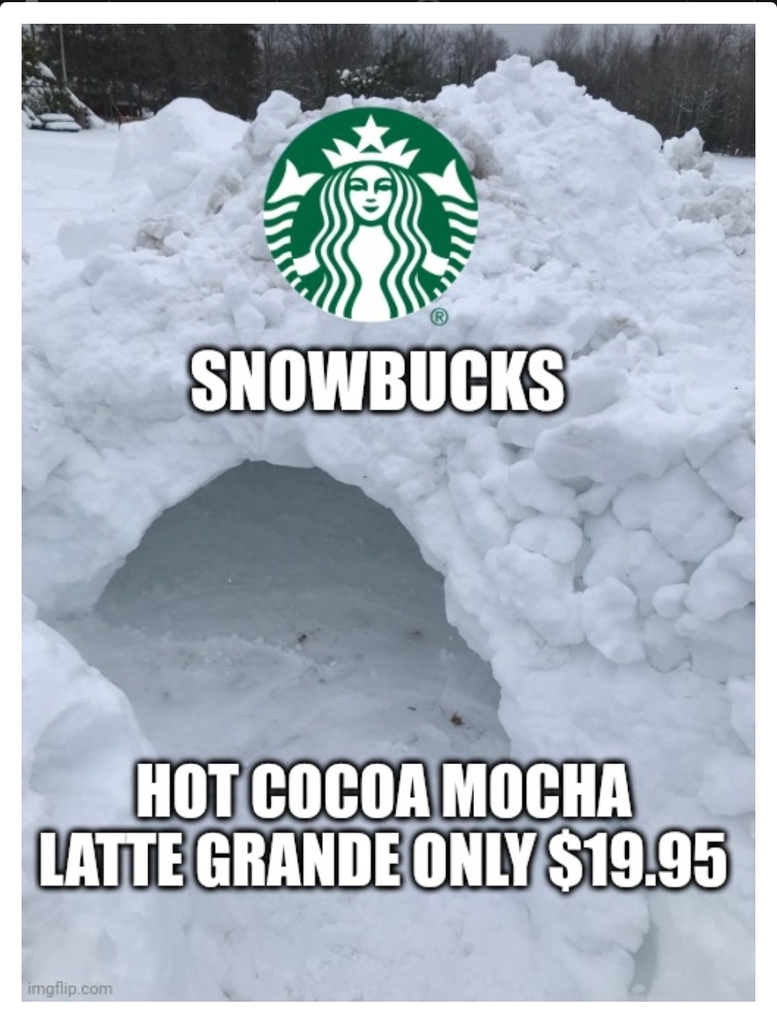 Yesterday, Miss B's advisory trekked up north to the Chippewa National Forest to visit the Lost Forty. Students got up close and personal with old growth red and white pines that are 300 to 400 years old.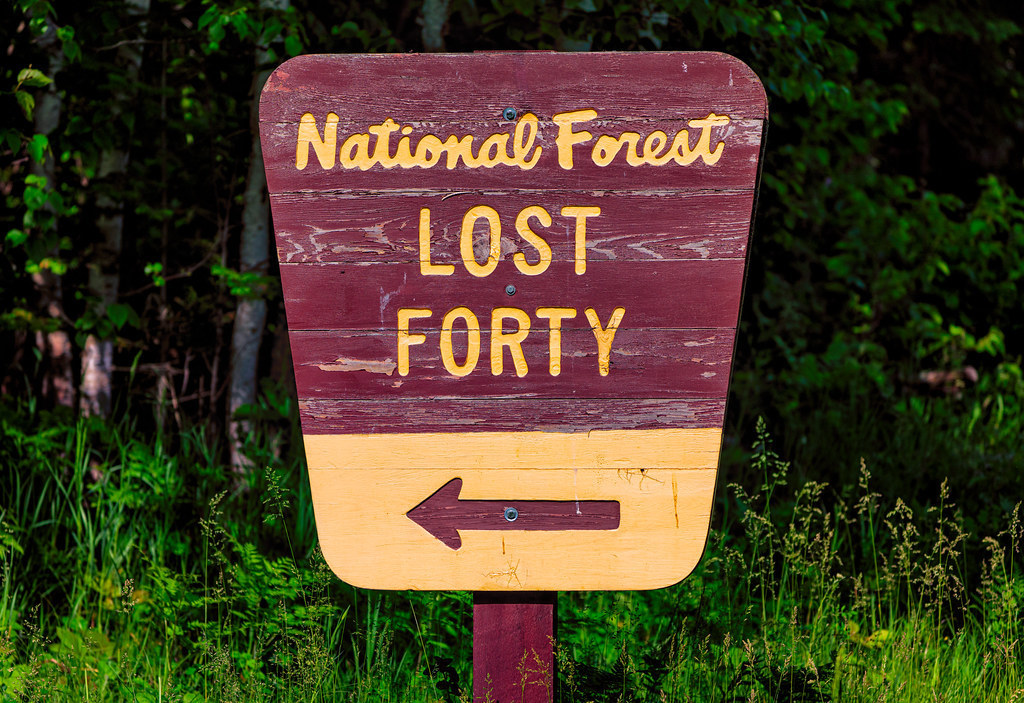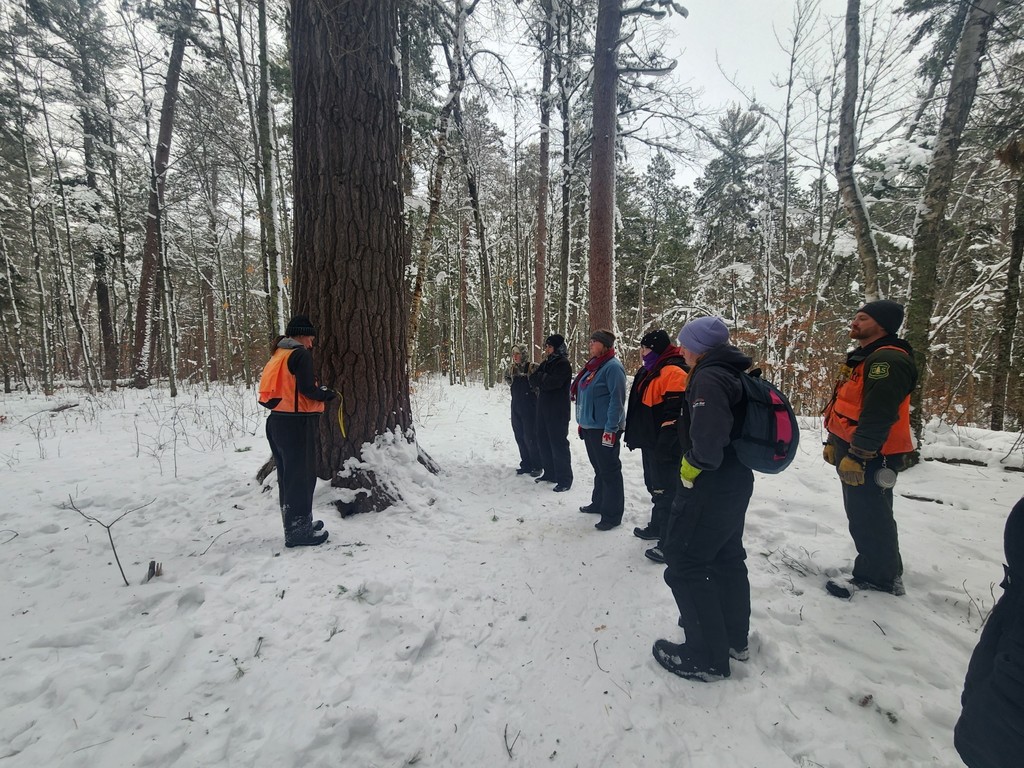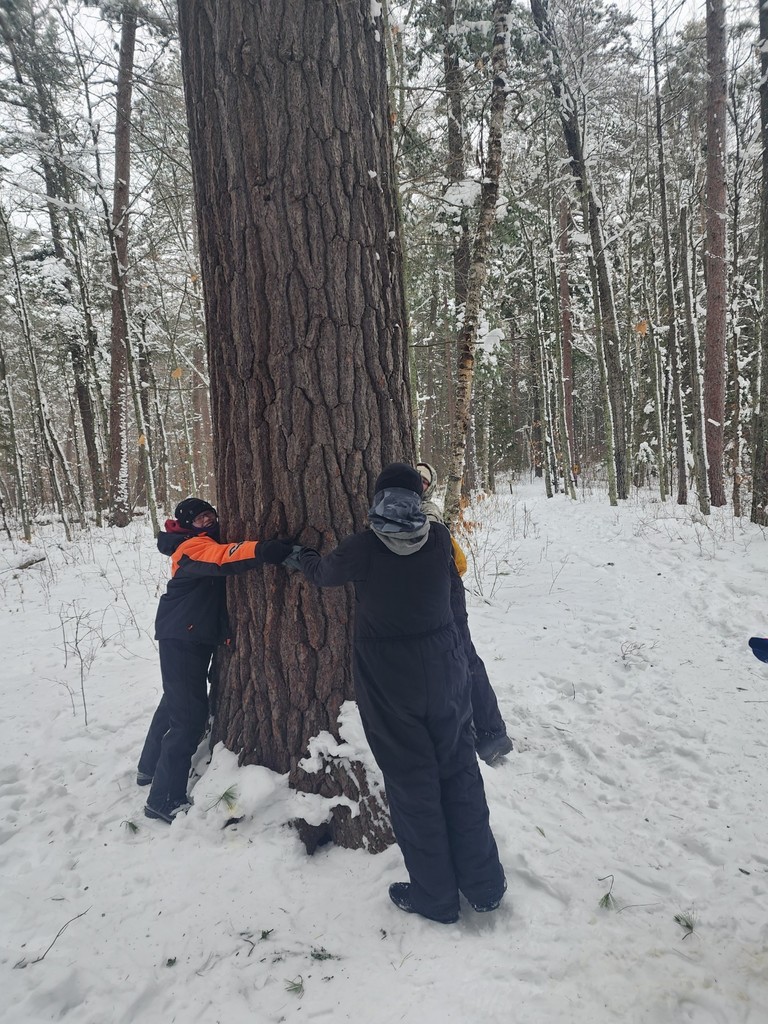 Students at their first archery meet in Greenway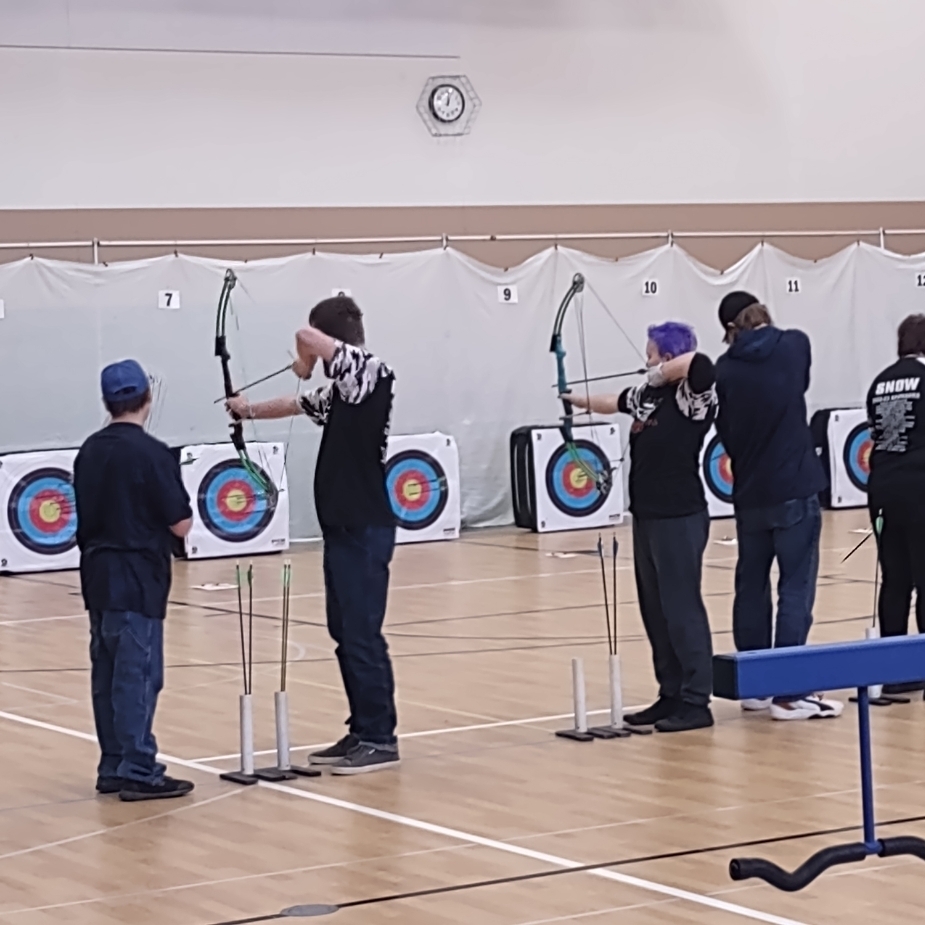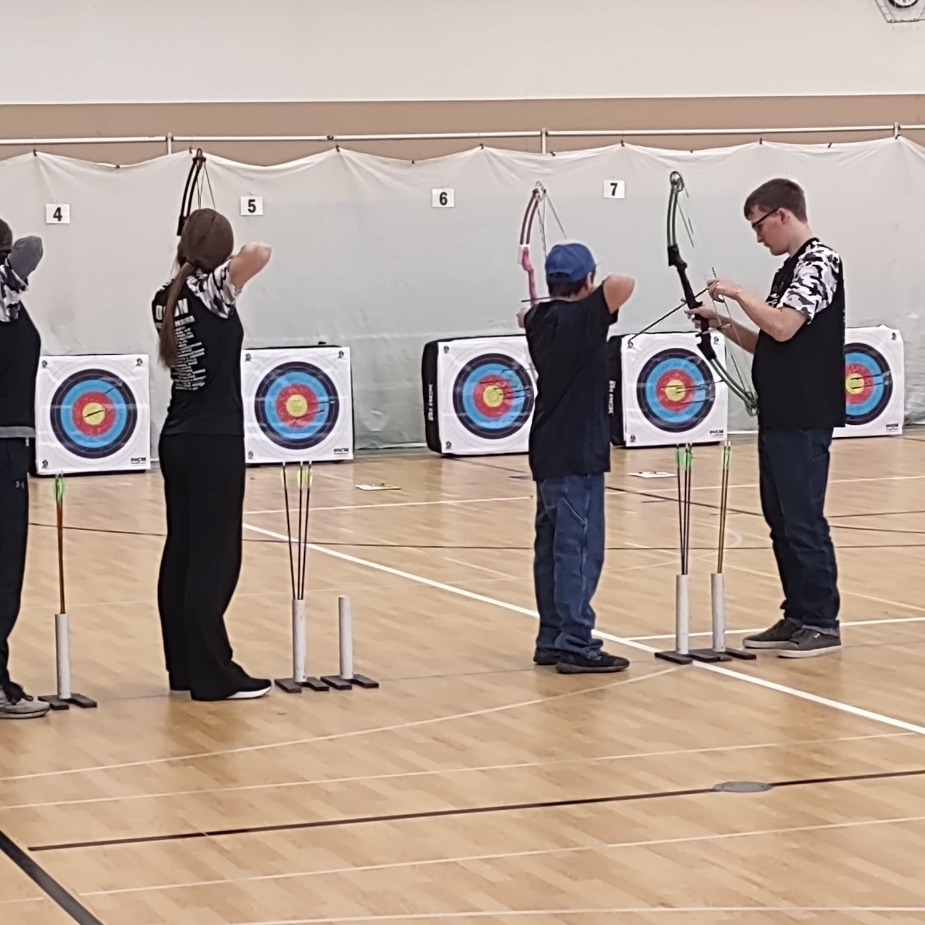 Had to dress code some rebellious teenagers for their Crocs and socks. (Just kidding - they brought boots too!)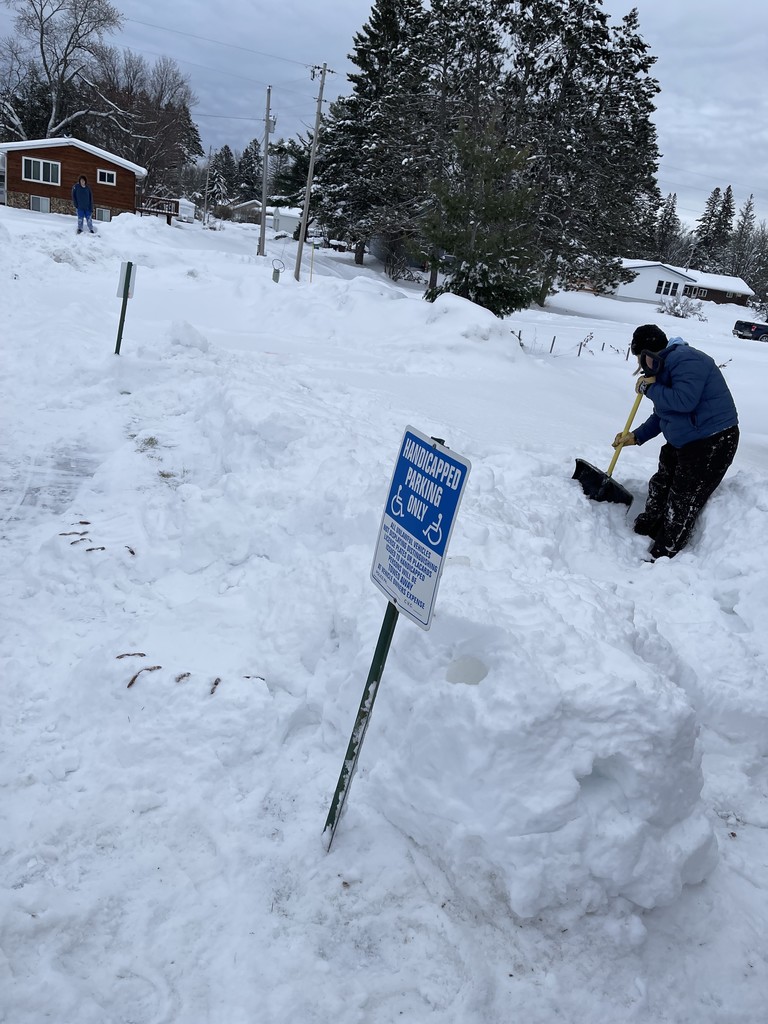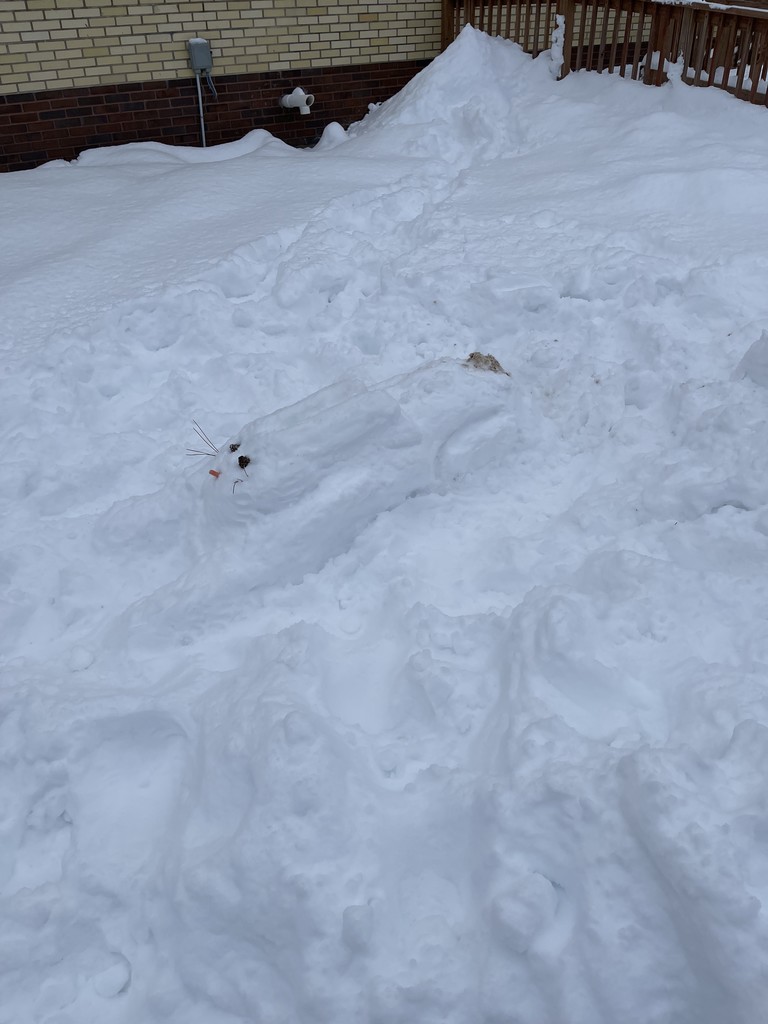 Snow Sculptures part 1 - can you guess what they are?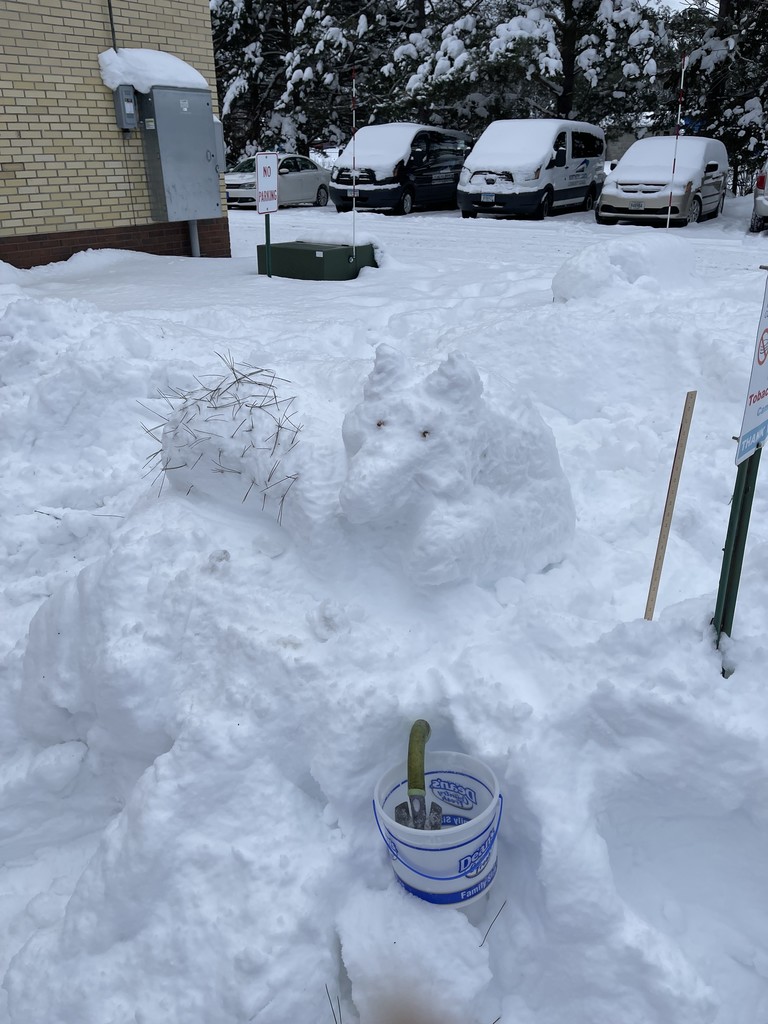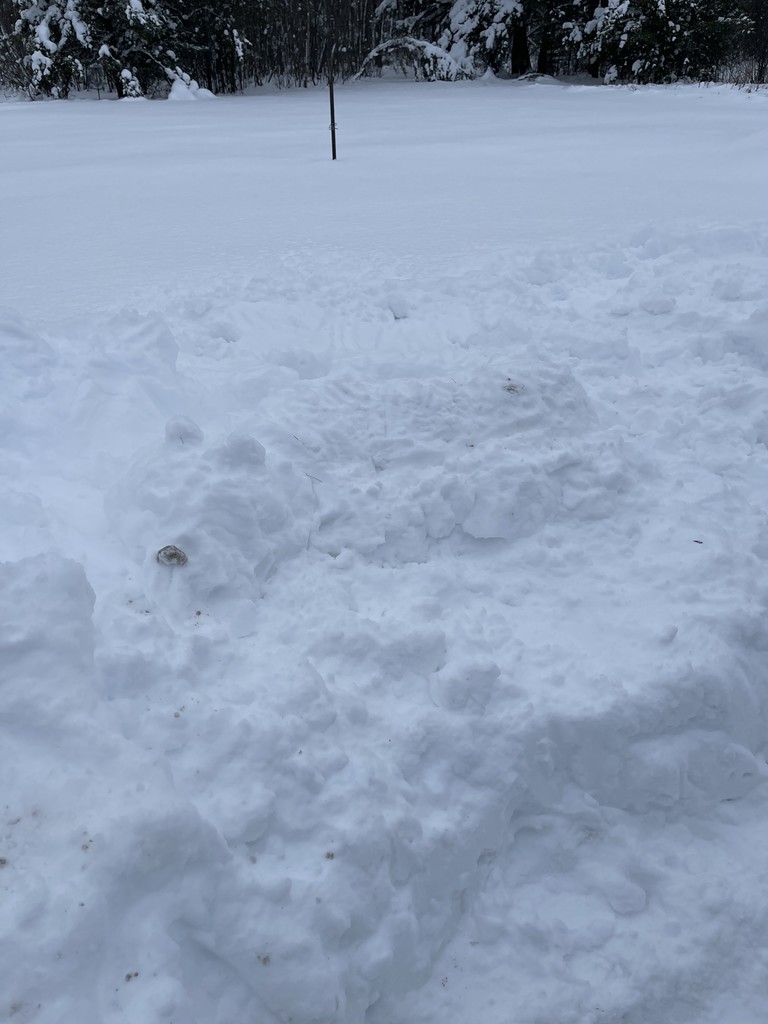 Winter Environmental Learning Part 2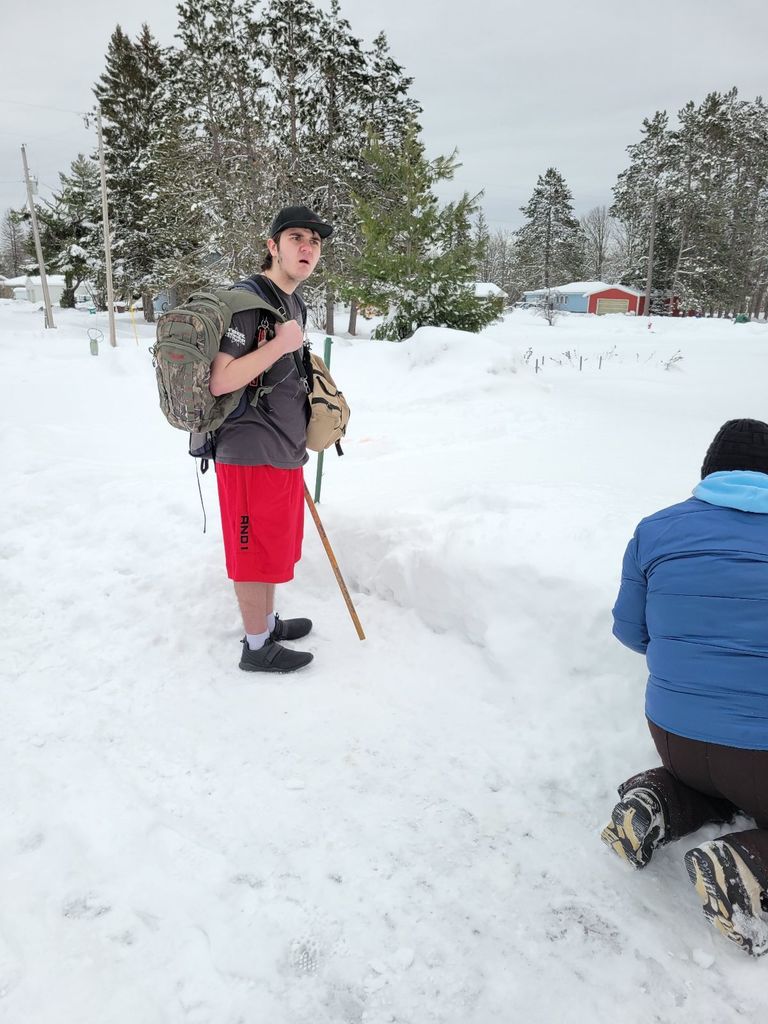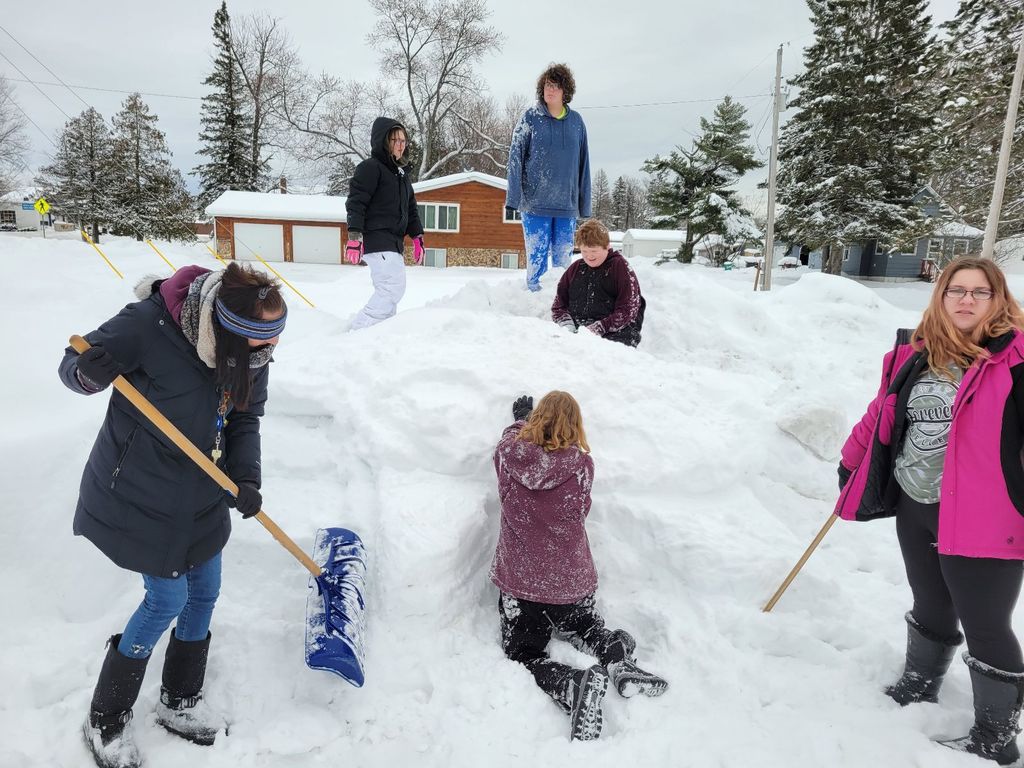 Students learned about winter survival, prep, hypothermia, frostbite treatment, cold weather investigation and building snow sculptures/snow art.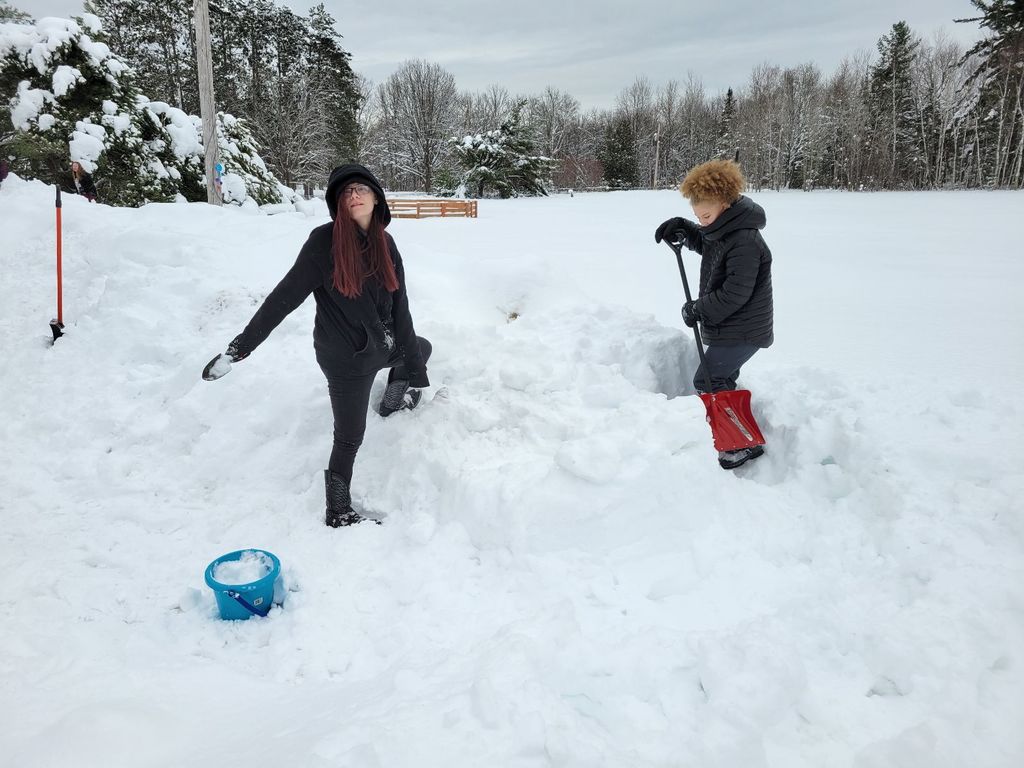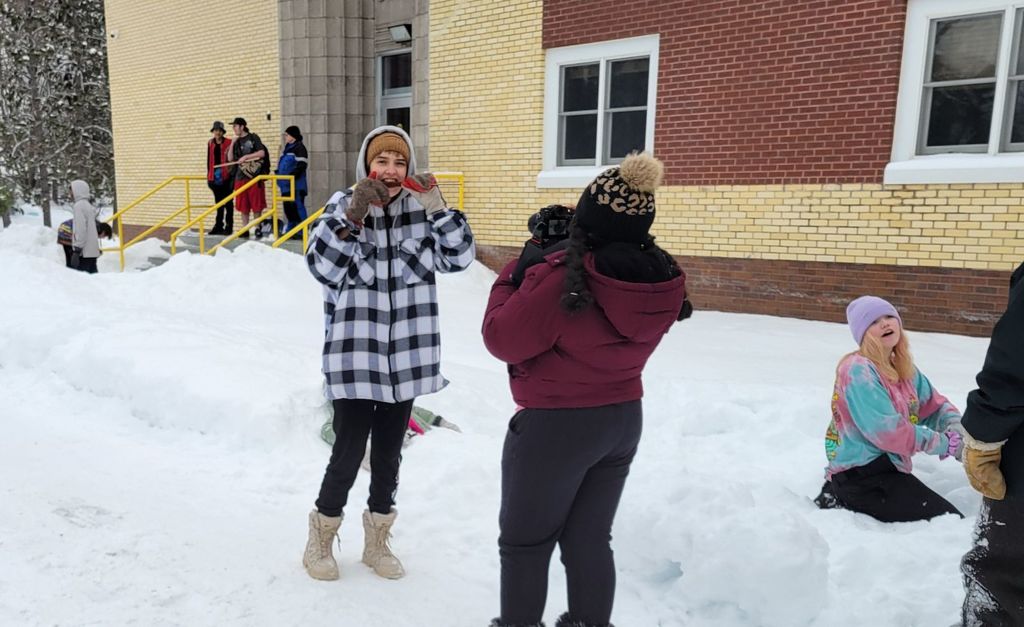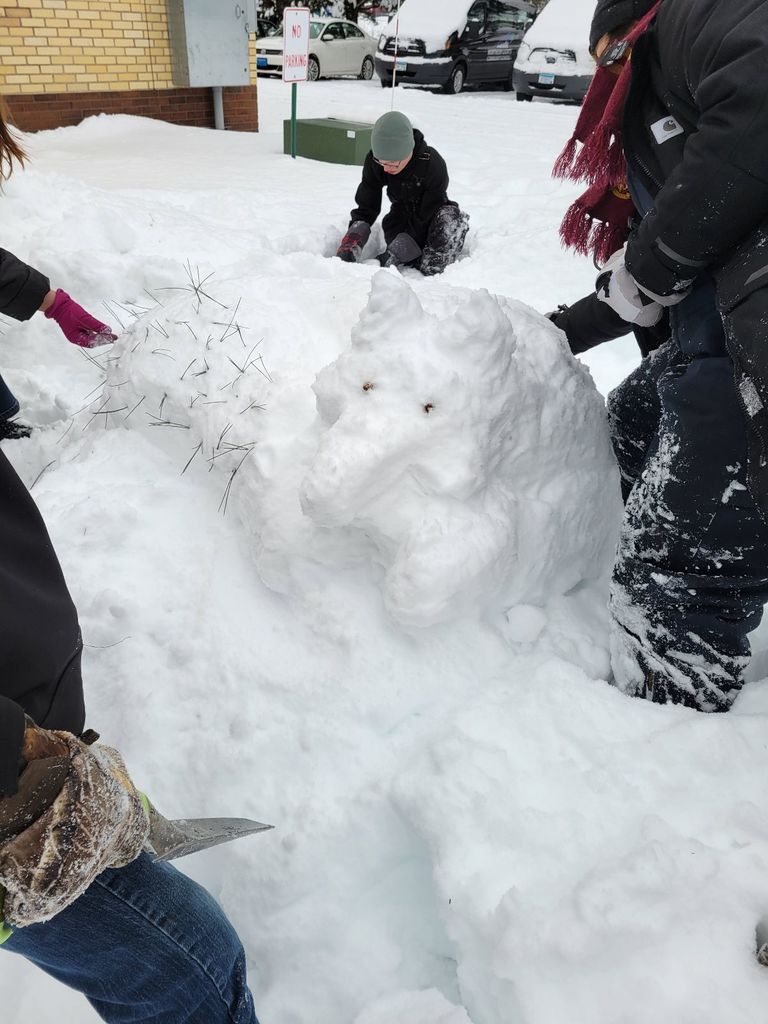 Tomorrow (Wed.) afternoon will involve some outdoor time for all students. Please bring appropriate winter gear: hats, gloves, jackets, boots, etc. Everyone will be outside at some point. No Crocs with socks!

Merry Christmas and Happy Holidays from Northern Lights Community School. Thank you, Donna's carolers for singing for us on Thursday. We hope you all have a happy and safe break!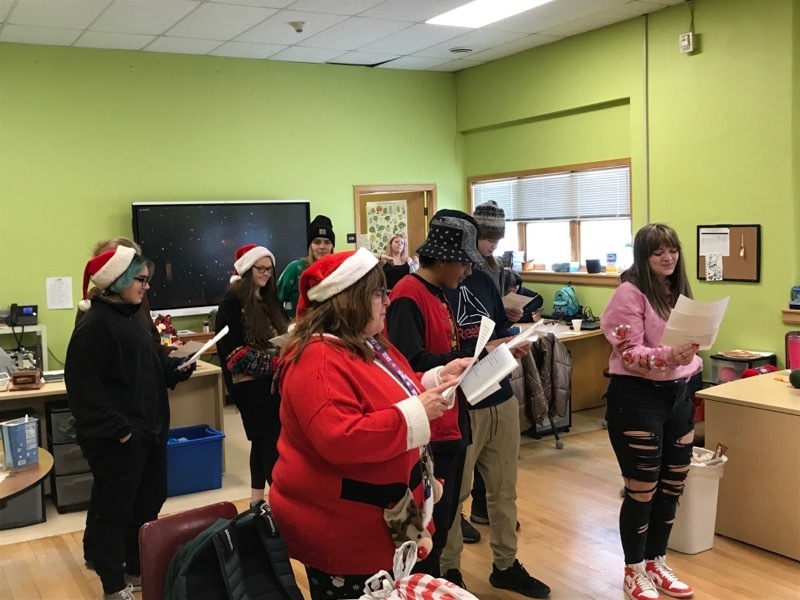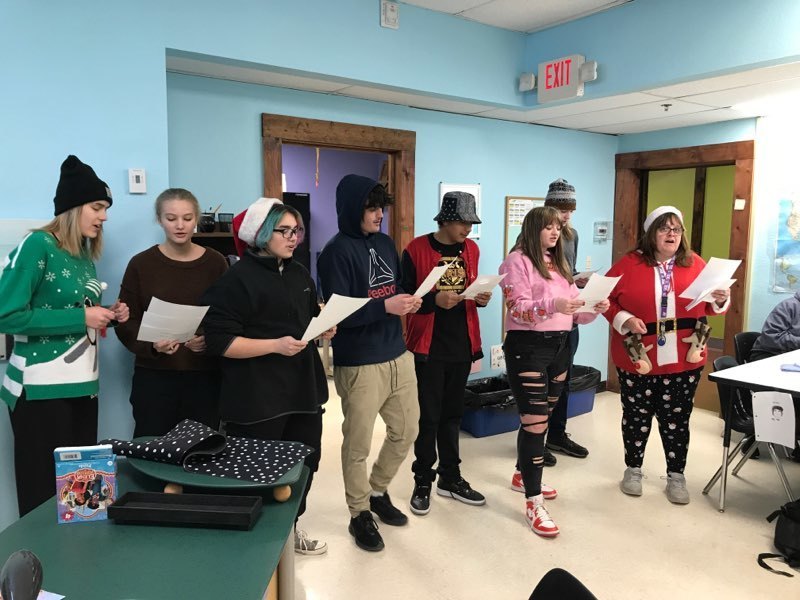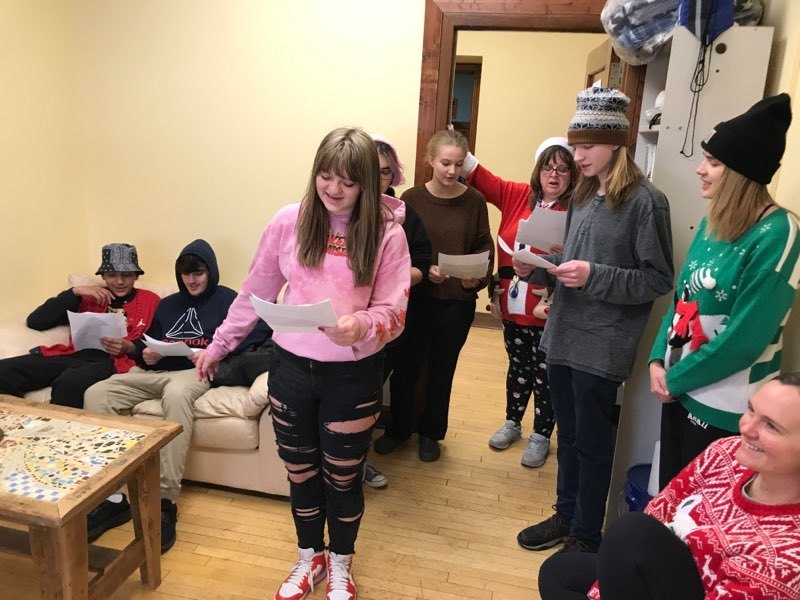 Thanks to all the folks who braved the cold and snow to attend our winter Presentation Night/conferences last night. The food was good and the band was great. Make plans to see us again in March!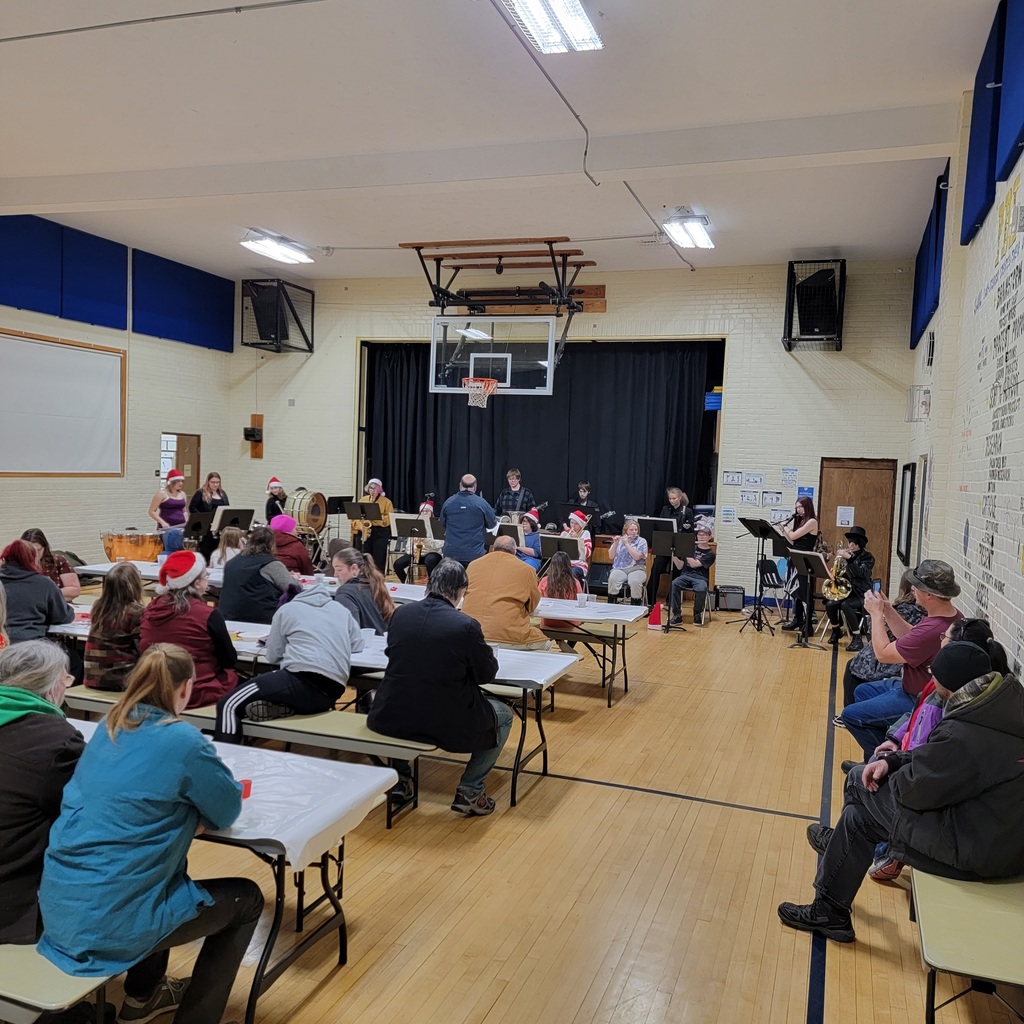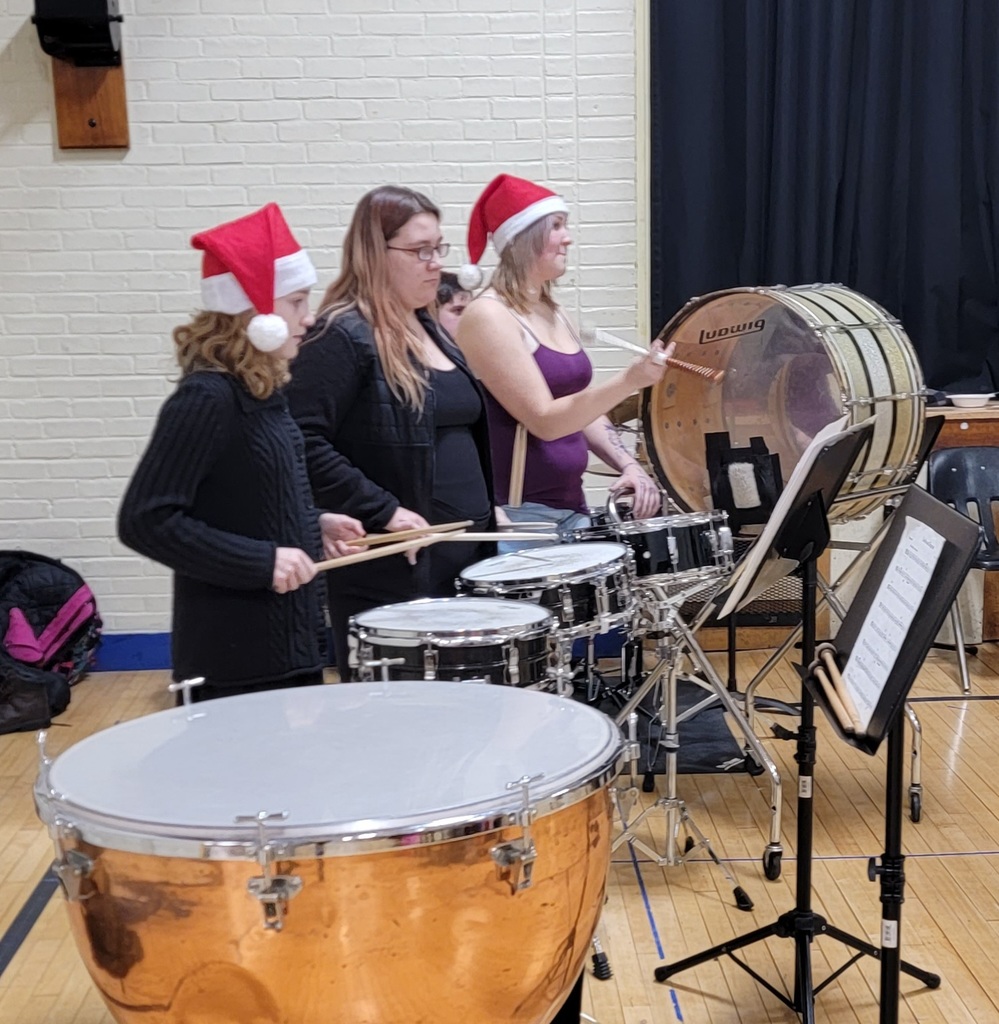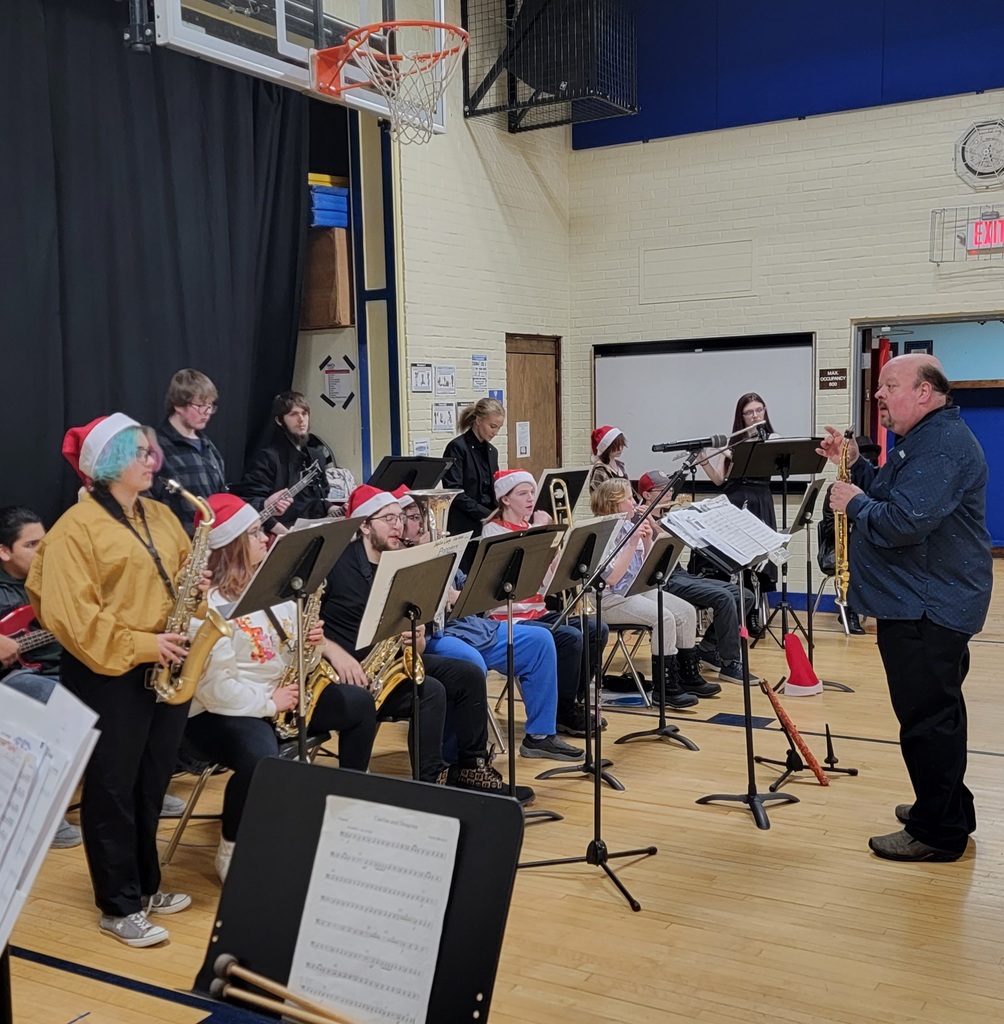 More doors...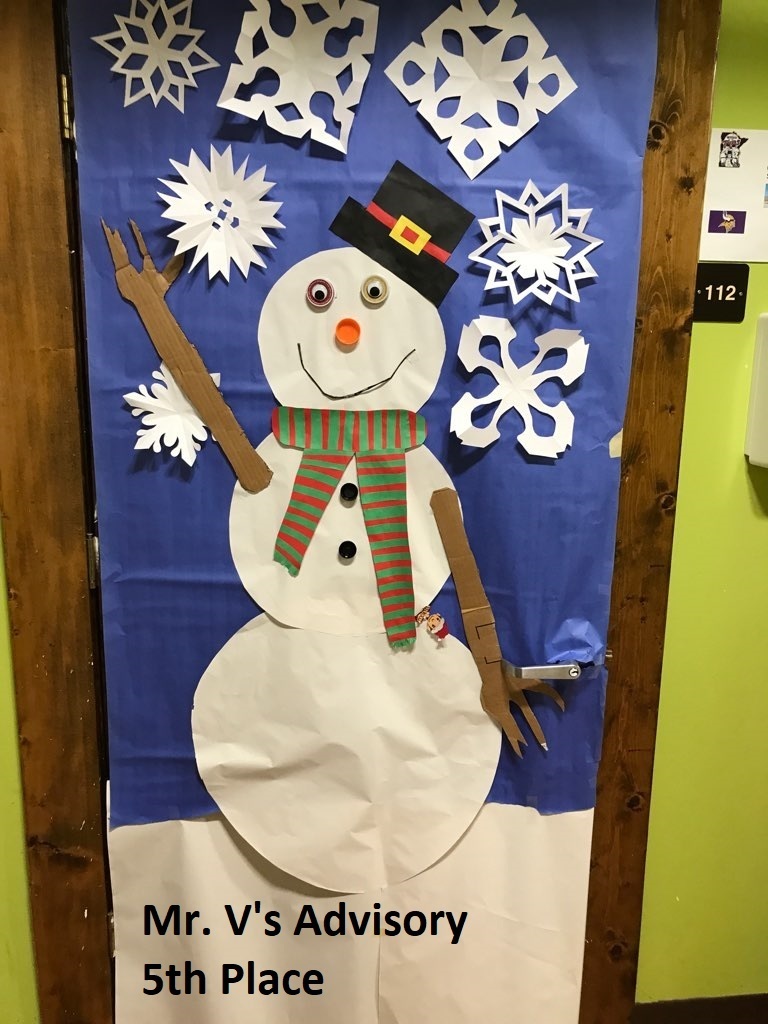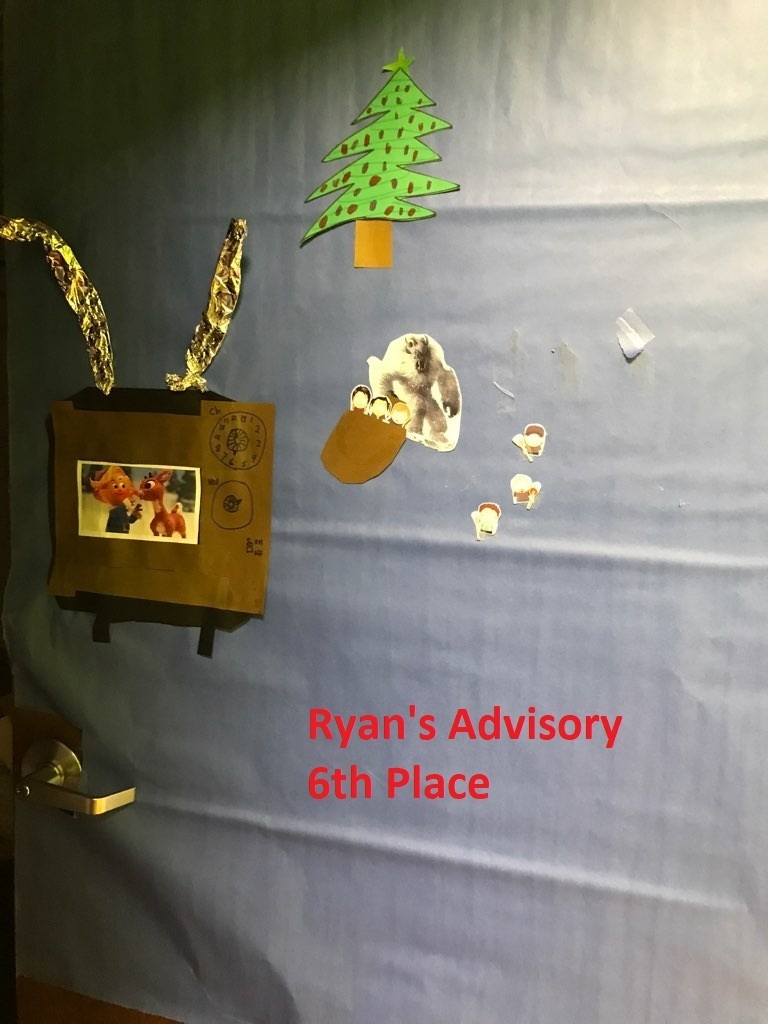 The holiday door decoration contest has been decided. The winners are... Ryan's advisory = 6th, Mr. V's = 5th, Miss B's = 4th, Karen's = 3rd, Donna's = 2nd, Josie's = 1st place! Congratulations!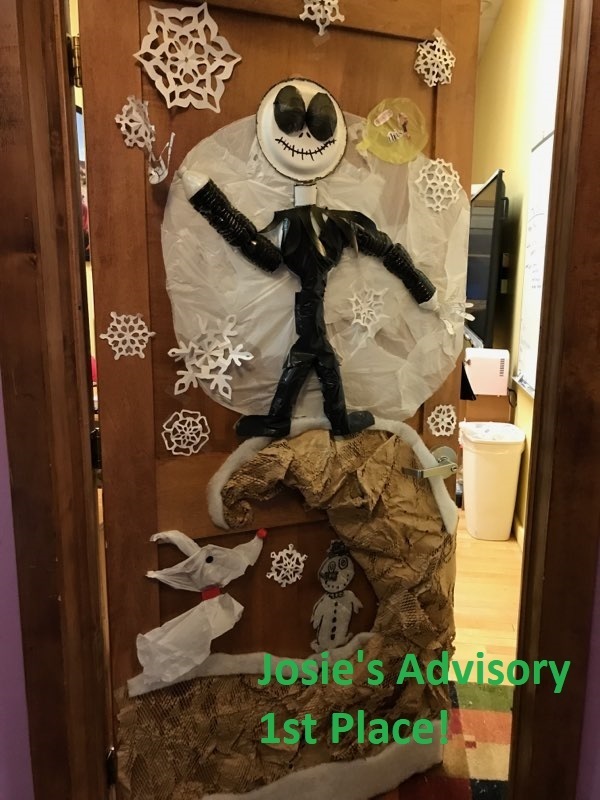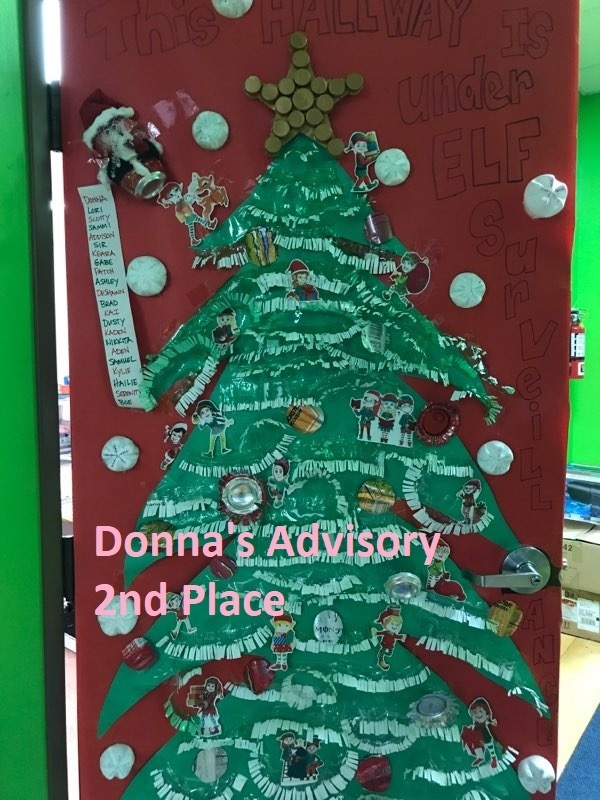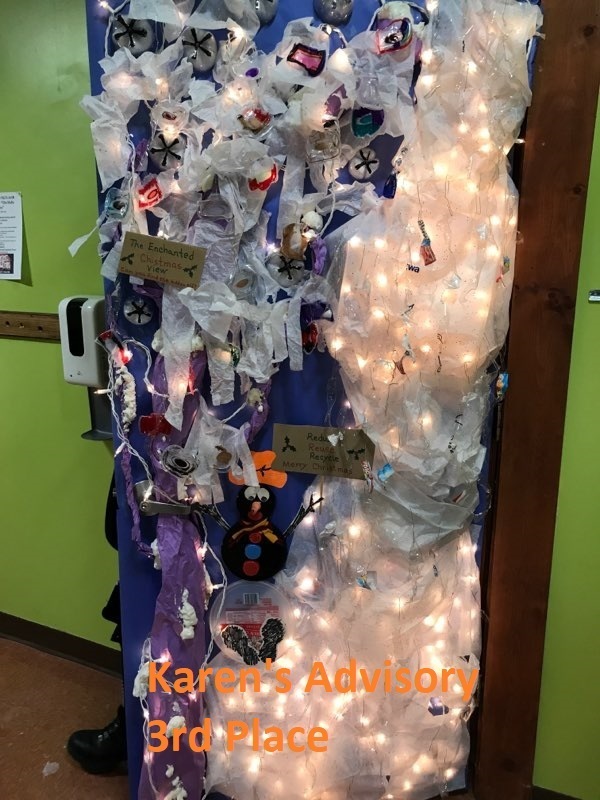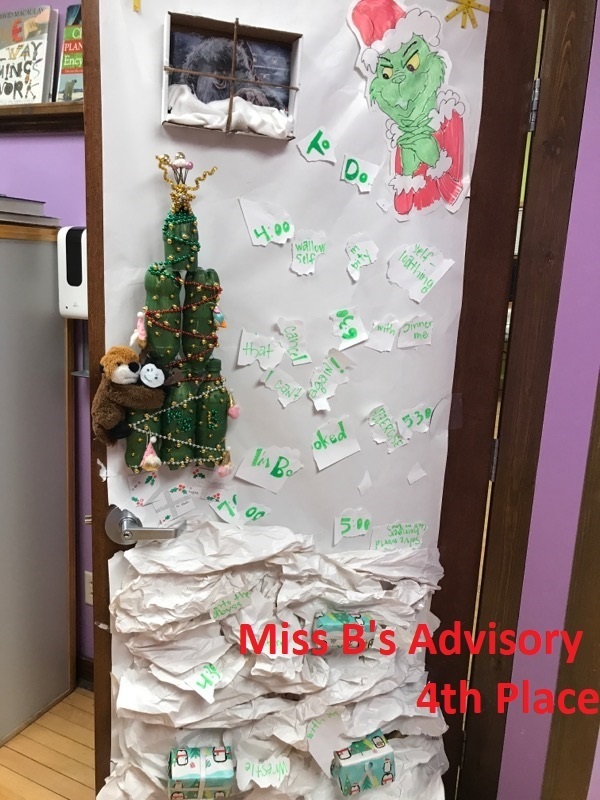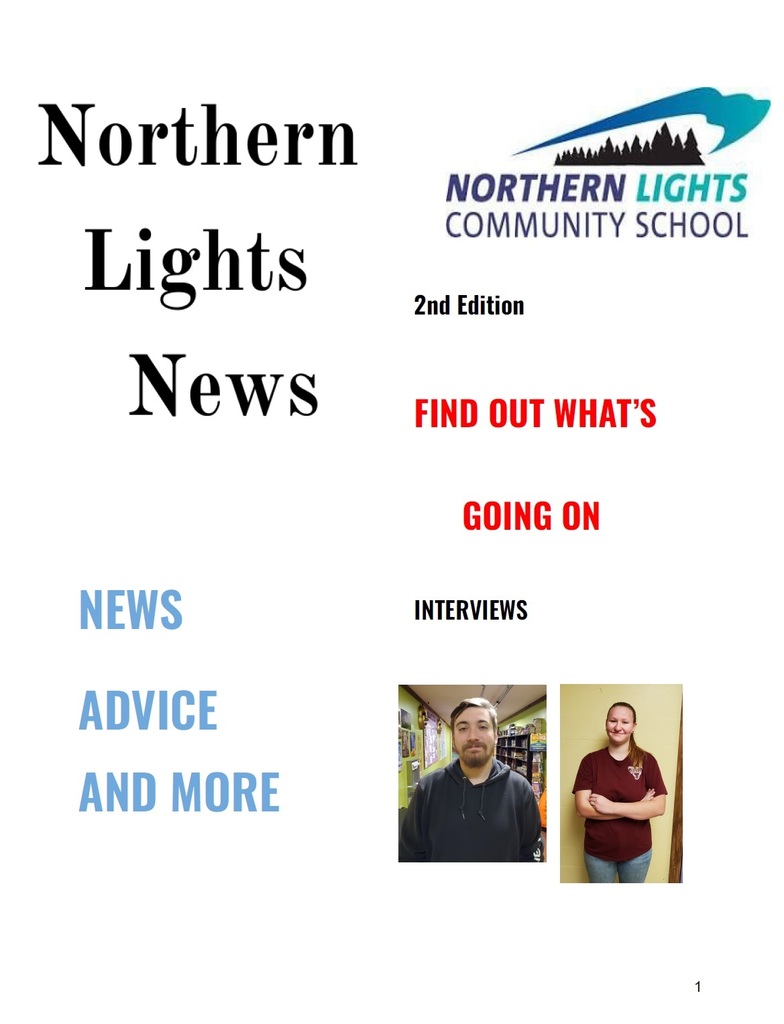 The NLCS elves have been busy making cookies. These tasty treats will be available for purchase tonight at conferences. (Correction) $20 per box and I only have 3 boxes. They have 25 cookies in them. one box of decorate your own for $20 with sugar cookies, 3 colors of frosting and 12 sugar cookies w/ sprinkles.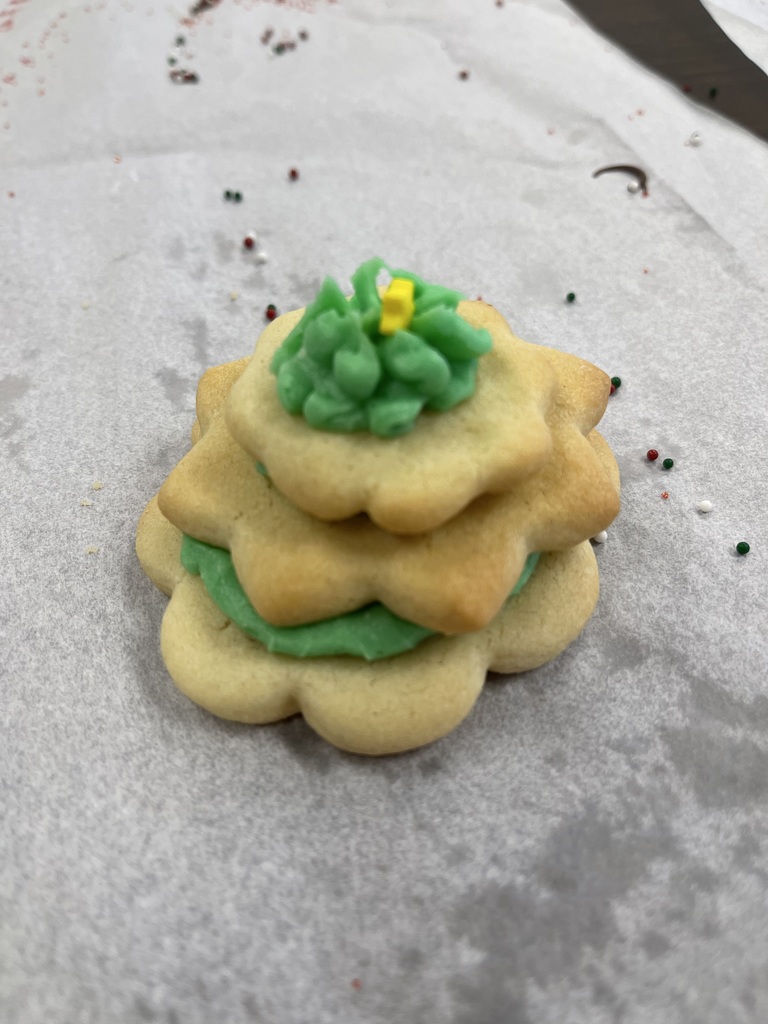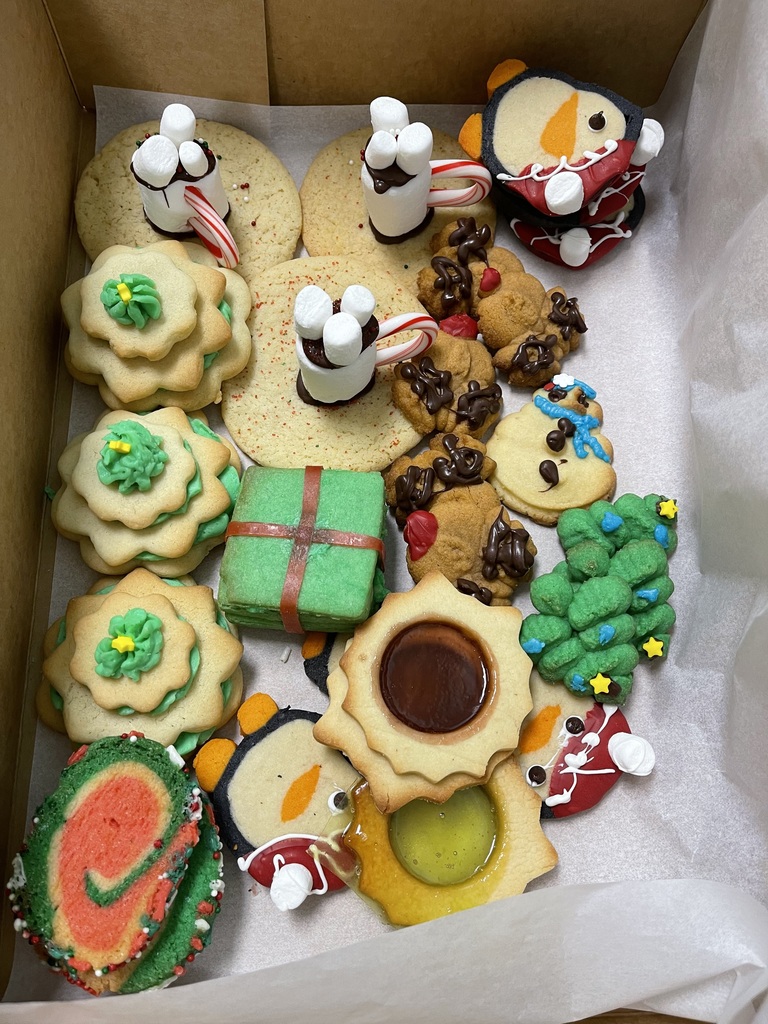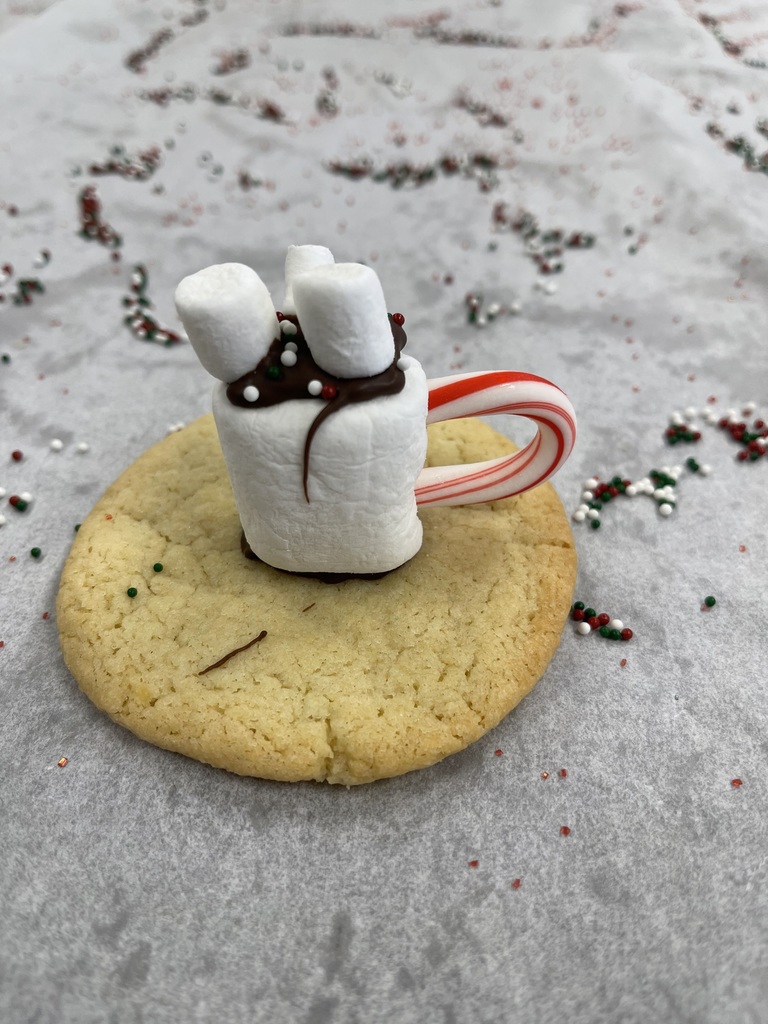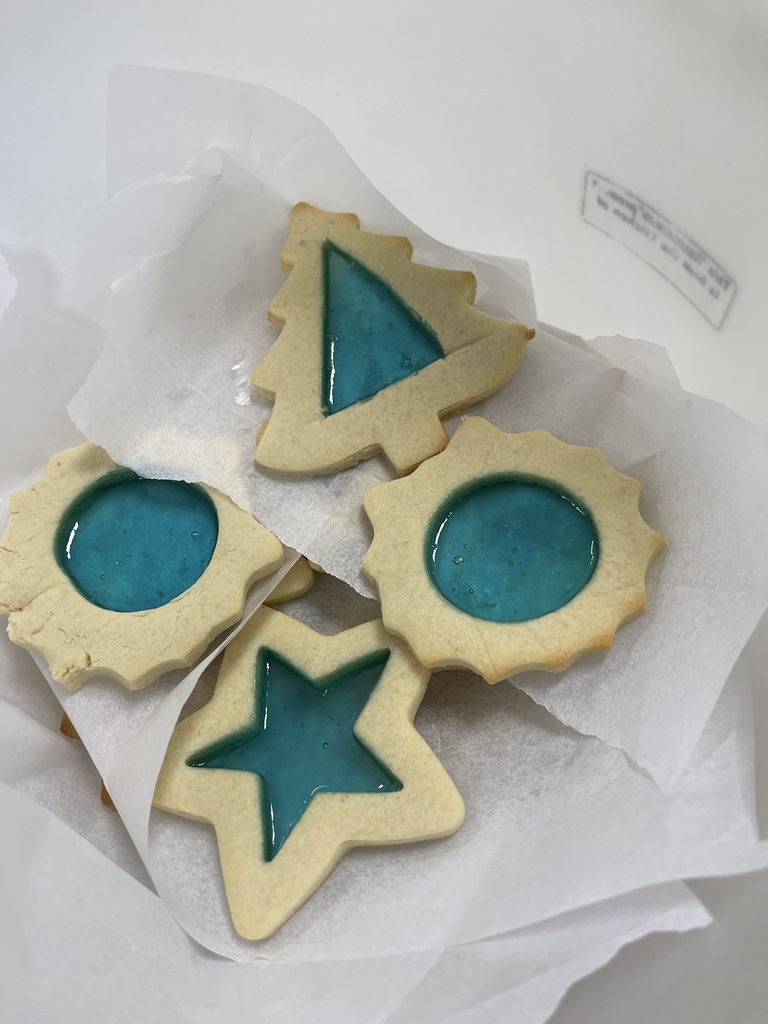 Reminder: Tonight is Presentation Night. 4:30 to 7:00 pm. Chili will be served. The band will perform. Cookies and crafts will be available for purchase. We look forward to seeing you.
The staff usually put on a weekly skit to help remind students of the good behavior we expect of them. This week is the last one of the 2022 year and it's a special one!
https://youtu.be/GTQOsbrTyVA